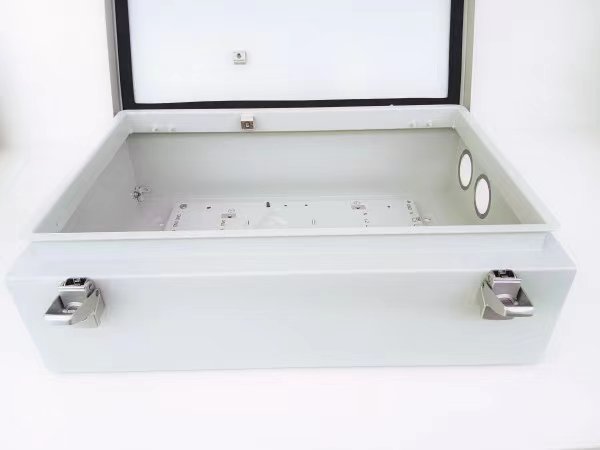 Why are Aluminum Welds Weak?
(1) The coefficient of linear expansion of aluminum and aluminum alloys is about twice that of carbon steel and low-alloy steel. Aluminum solidification volume shrinkage rate is larger, the deformation and stress of the welded parts, therefore, the need to take measures to prevent welding deformation. Aluminum welding pool solidification is prone to shrinkage, shrinkage, thermal cracking and higher internal stress, production can be used to adjust the composition of the wire and welding process measures to prevent the generation of thermal cracking. In the case of corrosion resistance allows, aluminum-silicon alloy wire can be used to weld aluminum alloys other than aluminum-magnesium alloy. In the aluminum-silicon alloy containing silicon 0.5% when the thermal cracking tendency is large, as the silicon content increases, the alloy crystallization temperature range becomes smaller, mobility significantly improved, shrinkage rate decreases, the thermal cracking tendency is reduced accordingly.
(2) Aluminum and aluminum alloys can dissolve a lot of hydrogen in the liquid state, but almost no hydrogen in the solid state. In the process of welding molten pool solidification and rapid cooling, hydrogen is too late to overflow, very easy to form hydrogen porosity. The moisture in the arc column atmosphere, the weld material and the moisture adsorbed by the oxide film on the surface of the base material are all important sources of hydrogen in the weld. Therefore, the source of hydrogen should be strictly controlled to prevent the formation of porosity.
(3) Aluminum is face-centered cubic lattice, there is no isomer, no phase change during heating and cooling, the weld grain is easy to coarse, can not refine the grain by phase change. Almost all welding methods can be used to weld aluminum and aluminum alloys, but aluminum and aluminum alloys have different adaptability to various welding methods, and each welding method has its own application. Gas welding and electrode arc welding methods are simple and easy to operate. Gas welding can be used to weld thin aluminum plates and castings that do not require high welding quality, while electrode arc welding can be used to weld aluminum alloy castings. Inert gas shielded welding method is the most widely used welding method for aluminum and aluminum alloy. Thin aluminum and aluminum alloy plates can be welded by tungsten AC arc welding or tungsten pulse argon arc welding, while thick aluminum and aluminum alloy plates can be welded by tungsten helium arc welding, argon-helium mixed tungsten gas shielded welding, molten gas shielded welding and pulsed molten gas shielded welding. Melting electrode gas shielded welding and pulsed melting electrode gas shielded welding are becoming more and more widely used.
Custom Metal Box Manufacturers | Custom Sheet Metal Enclosures | Custom Aluminum Box | Custom Sheet Metal Boxes | Custom Metal Boxes | Sheet Metal Supplier | Steel Box Manufacturers | Sheet Metal Box Manufacturers | Custom Made Metal Boxes | China Sheet Metal Manufacturer | Outdoor Vending Machine Enclosures | Industrial Machine Enclosures | Metal Enclosures for Electronics | EV Charger Outdoor Enclosure | Outdoor EV Charger Enclosure | EV Charger Enclosure | Custom Aluminium Box | Custom Steel Box | Metal Box Supplier | Metal Enclosure Manufacturer | Sheet Metal Enclosure Manufacturers | Metal Enclosure Box Manufacturer | Metal Enclosure Manufacturer | Aluminium Box Manufacturer | Outdoor Equipment Enclosures | Aluminium Box Manufacturers | Equipment Enclosures Metal | Metal Enclosure Box | Metal Enclosure | Enclosure Box Price | Sheet Metal Manufacturers | Sheet Metal Manufacturing companies | Custom Made Aluminium Boxes | Custom Made Metal Box | Aluminum Sheet Metal Fabrication | Aluminium Sheet Metal Fabrication | Auminium Tool Boxes Made to Order | Custom Metal Enclosures | Custom Stainless Steel Box | Custom Made Aluminum Boxes | Metal Box Manufacturers | Custom Steel Enclosures | Custom Stainless Steel Enclosures | Custom Metal Box | Custom Aluminium Box | Sheet Metal Fabrication Supplier | China Sheet Metal Fabrication | Custom Sheet Metal Fabrication | Sheet Metal Fabrication Services | Metal Manufacturing in China | Aluminum Box Fabrication | Sheet Metal Box Fabrication
(1) The coefficient of linear expansion of aluminum and aluminum alloys is about twice that of carbon steel and low-alloy steel. Aluminum solidification volume shrinkage rate is larger, the deformation and stress of the welded parts, therefore, the need to take measures to prevent welding deformation. Aluminum welding pool solidification is prone to shrinkage, shrinkage,…
(1) The coefficient of linear expansion of aluminum and aluminum alloys is about twice that of carbon steel and low-alloy steel. Aluminum solidification volume shrinkage rate is larger, the deformation and stress of the welded parts, therefore, the need to take measures to prevent welding deformation. Aluminum welding pool solidification is prone to shrinkage, shrinkage,…