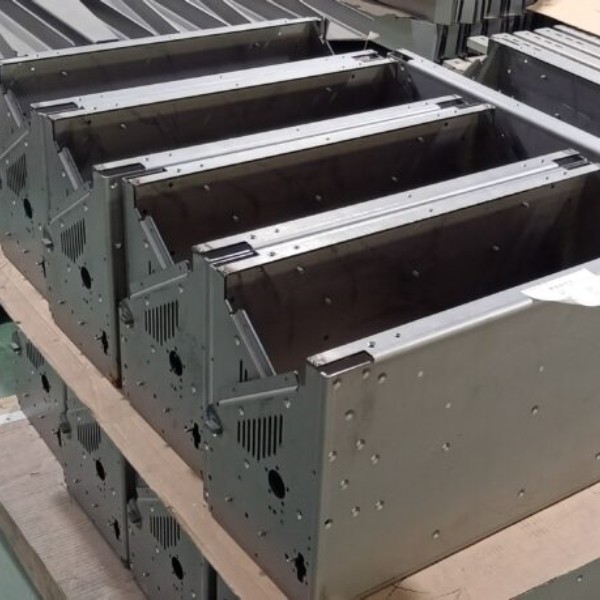 What are the Methods of Anodizing Aluminum Profiles?
Aluminum profile hardening treatment is currently widely used in some conventional oxidation methods such as sulfuric acid oxidation method, oxalic acid oxidation method and chromic acid oxidation method .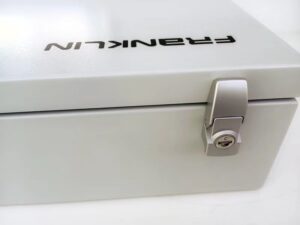 Firstly, porcelain oxidation: mainly using chromic acid, boric acid and potassium titanium oxalate as electrolytes, with high voltage and high temperature for electrolytic treatment. Its film appearance like the glaze on the porcelain, has a high degree of corrosion resistance, good wear resistance, the film can be dyed with organic or inorganic dyes, so that the appearance of a special luster and color. At present, it is mostly used in aluminum cookware, lighters, gold pens and other products, and is very popular among the masses.
Second, mixed acid oxidation: its characteristics are fast film formation, film hardness, wear resistance, corrosion resistance are higher than the ordinary sulfuric acid oxidation method, the film is silvery white, suitable for printing, coloring products. Process formula is: H2SO4 10 ~ 20%, COOHCOOH-2H2O 1 ~ 2%, voltage 10 ~ 20V, current density 1 ~ 3A / d㎡, temperature 15 ~ 30 ℃, time 30 minutes.
Third, color oxidation: mainly used in the decoration of aluminum products, the oxide film is various colors, lusterless, wear-resistant and durable, good protection performance. Process is: oxalic acid oxidation first, after the generation of golden yellow film layer, then anodized with potassium permanganate 20g/l, H2SO41g/l solution.
Fourth, oxalic acid – formic acid mixture AC fast oxidation: oxalic acid – formic acid mixture is used because it is considered that formic acid is a strong oxidant, in such a tank solution, formic acid plays a role in accelerating the dissolution of the inner layer of the oxide film (blocking layer and barrier layer), thus making it a porous layer (i.e., the outer layer of the oxide film). The conductivity of this bath can be improved (i.e., the current density can be increased) so that the oxide film can be generated quickly. Compared with the pure oxalic acid oxidation method, this solution increases productivity by 37.5%, reduces electricity consumption (3.32 kWh/m2 for oxalic acid oxidation and 2 kWh/m2 for this method), and saves electricity by 40%.
Custom Metal Box Manufacturers | Custom Sheet Metal Enclosures | Custom Aluminum Box | Custom Sheet Metal Boxes | Custom Metal Boxes | Sheet Metal Supplier | Steel Box Manufacturers | Sheet Metal Box Manufacturers | Custom Made Metal Boxes | China Sheet Metal Manufacturer | Outdoor Vending Machine Enclosures | Industrial Machine Enclosures | Metal Enclosures for Electronics | EV Charger Outdoor Enclosure | Outdoor EV Charger Enclosure | EV Charger Enclosure | Custom Aluminium Box | Custom Steel Box | Metal Box Supplier | Metal Enclosure Manufacturer | Sheet Metal Enclosure Manufacturers | Metal Enclosure Box Manufacturer | Metal Enclosure Manufacturer | Aluminium Box Manufacturer | Outdoor Equipment Enclosures | Aluminium Box Manufacturers | Equipment Enclosures Metal | Metal Enclosure Box | Metal Enclosure | Enclosure Box Price | Sheet Metal Manufacturers | Sheet Metal Manufacturing companies | Custom Made Aluminium Boxes | Custom Made Metal Box | Aluminum Sheet Metal Fabrication | Aluminium Sheet Metal Fabrication | Auminium Tool Boxes Made to Order | Custom Metal Enclosures | Custom Stainless Steel Box | Custom Made Aluminum Boxes | Metal Box Manufacturers | Custom Steel Enclosures | Custom Stainless Steel Enclosures | Custom Metal Box | Custom Aluminium Box | Sheet Metal Fabrication Supplier | China Sheet Metal Fabrication | Custom Sheet Metal Fabrication | Sheet Metal Fabrication Services | Metal Manufacturing in China | Aluminum Box Fabrication | Sheet Metal Box Fabrication | Sheet Metal China | Precision Sheet Metal Fabrication
Aluminum profile hardening treatment is currently widely used in some conventional oxidation methods such as sulfuric acid oxidation method, oxalic acid oxidation method and chromic acid oxidation method . Firstly, porcelain oxidation: mainly using chromic acid, boric acid and potassium titanium oxalate as electrolytes, with high voltage and high temperature for electrolytic treatment. Its film…
Aluminum profile hardening treatment is currently widely used in some conventional oxidation methods such as sulfuric acid oxidation method, oxalic acid oxidation method and chromic acid oxidation method . Firstly, porcelain oxidation: mainly using chromic acid, boric acid and potassium titanium oxalate as electrolytes, with high voltage and high temperature for electrolytic treatment. Its film…