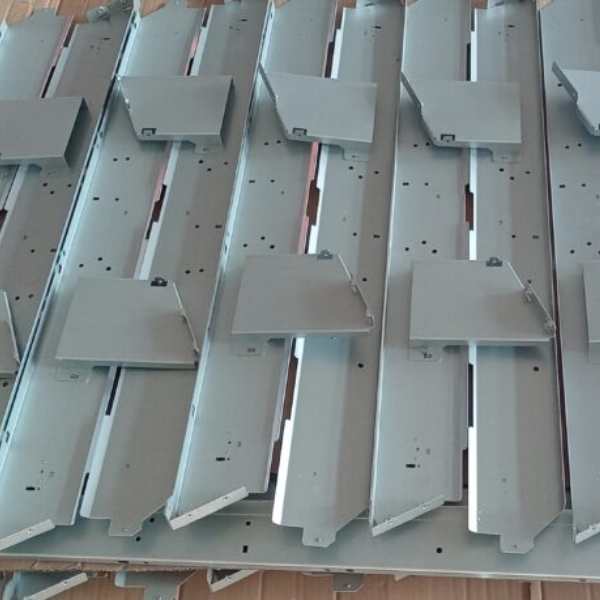 What are the Advantages of Sheet Metal Fabrication Process?
With the continuous improvement of technology and quality of life, the demand for sheet metal processing and quality requirements are also increasing, so the mechanical engineers in processing plants must master the design skills of sheet metal parts and meet the functional and appearance requirements of customers' products: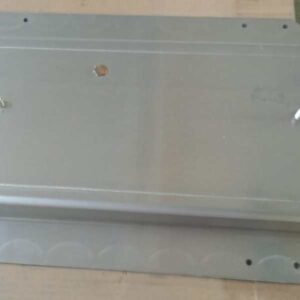 1、Fast processing speed: The significant advantage of sheet metal processing technology is that the cutting and processing speed is fast, and it is not limited by the processing quantity. However, it is more suitable for processing shaped workpieces in the process, because it does not need to waste time to change tools, thus effectively improving the processing speed; to a certain extent, its processing speed and large positioning speed are significantly faster than that of wire cutting.
2. Obvious effect: Laser cutting in sheet metal processing is contactless cutting, which can avoid the undesirable effect of thermal deformation of the workpiece because the cutting edge is affected by heat to a small extent. Moreover, it can completely avoid the collapsed edge formed when punching and shearing the material, and the cutting seam generally does not require secondary processing, which improves the working efficiency to a certain extent; not only that, its cutting head also does not come into contact with the material surface, thus efficiently ensuring that the workpiece is not scratched.
3. Not limited by the nature of materials: Sheet metal processing can quickly process aluminum alloy plates and carbide, etc., and can cut without deformation no matter how high the hardness is. It can also cut most non-metallic materials quickly and efficiently, so it is not limited by the nature of any material.
Dongguan Jiatong Precision Hardware Products Co., Ltd. was established in March 2011, the company is located in Humen Town, Guangdong Province, is a professional precision sheet metal production enterprise. We can provide customers with a full set of production solutions for sheet metal processing, welding, painting, silk-screening and assembling in one and the latest automated sheet metal production solutions, from material placement to painting, some processes have been automated production, welcome to consult.
Custom Metal Box Manufacturers | Custom Sheet Metal Enclosures | Custom Aluminum Box | Custom Sheet Metal Boxes | Custom Metal Boxes | Sheet Metal Supplier | Steel Box Manufacturers | Sheet Metal Box Manufacturers | Custom Made Metal Boxes | China Sheet Metal Manufacturer | Outdoor Vending Machine Enclosures | Industrial Machine Enclosures | Metal Enclosures for Electronics | EV Charger Outdoor Enclosure | Outdoor EV Charger Enclosure | EV Charger Enclosure | Custom Aluminium Box | Custom Steel Box | Metal Box Supplier | Metal Enclosure Manufacturer | Sheet Metal Enclosure Manufacturers | Metal Enclosure Box Manufacturer | Metal Enclosure Manufacturer | Aluminium Box Manufacturer | Outdoor Equipment Enclosures | Aluminium Box Manufacturers | Equipment Enclosures Metal | Metal Enclosure Box | Metal Enclosure | Enclosure Box Price | Sheet Metal Manufacturers | Sheet Metal Manufacturing companies | Custom Made Aluminium Boxes | Custom Made Metal Box | Aluminum Sheet Metal Fabrication | Aluminium Sheet Metal Fabrication | Auminium Tool Boxes Made to Order | Custom Metal Enclosures | Custom Stainless Steel Box | Custom Made Aluminum Boxes | Metal Box Manufacturers | Custom Steel Enclosures | Custom Stainless Steel Enclosures | Custom Metal Box | Custom Aluminium Box | Sheet Metal Fabrication Supplier | China Sheet Metal Fabrication | Custom Sheet Metal Fabrication | Sheet Metal Fabrication Services | Metal Manufacturing in China | Aluminum Box Fabrication | Sheet Metal Box Fabrication | Sheet Metal China | Precision Sheet Metal Fabrication | Custom Aluminum Box Fabrication | Custom Metal Box Fabrication
With the continuous improvement of technology and quality of life, the demand for sheet metal processing and quality requirements are also increasing, so the mechanical engineers in processing plants must master the design skills of sheet metal parts and meet the functional and appearance requirements of customers' products: 1、Fast processing speed: The significant advantage of…
With the continuous improvement of technology and quality of life, the demand for sheet metal processing and quality requirements are also increasing, so the mechanical engineers in processing plants must master the design skills of sheet metal parts and meet the functional and appearance requirements of customers' products: 1、Fast processing speed: The significant advantage of…