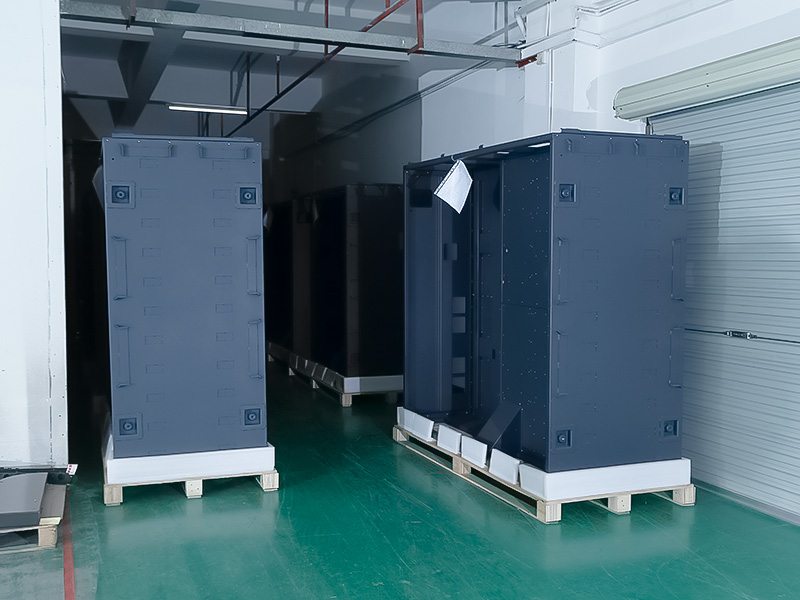 Laser welding technology
Laser welding can be divided into pulse welding and high-power continuous welding. Laser welding can make a single weld obtain high-density energy from the laser source. High-speed welding has little effect on the heating and deformation of the weld. The welded joint has high performance and quality, and the weld size of laser welding can be controlled. In laser welding, when the same power, speed and lens are matched, the position of the focal plane of the laser lens and the welding material can affect the heating efficiency of the material. Generally, the method that the welding material is higher than the focal plane of the laser lens should be adopted.
Laser welding in the sheet metal workshop can weld plates of iron, stainless steel, aluminum copper titanium and other composite materials with a thickness of 0.1mm ~ 10mm. In the butt welding and full position welding of thick plates, the hybrid welding method of MIG and TIG shall be adopted. At this time, the technicians in the sheet metal workshop shall closely cooperate with the technicians in the customer unit.
QUICK LINKS: FAQ | Charging Pile | Galvanized Corner Brackets | Kiosk Enclosure Manufacturer | 80 20 Corner Bracket | Aluminum U Bracket | Stainless Marine Bracket |  3 Way Corner Bracket |  Z Shaped Bracket |  Outdoor Telecom Cabinet | Sheet Metal Parts Pricelist
Laser welding can be divided into pulse welding and high-power continuous welding. Laser welding can make a single weld obtain high-density energy from the laser source. High-speed welding has little effect on the heating and deformation of the weld. The welded joint has high performance and quality, and the weld size of laser welding can…
Laser welding can be divided into pulse welding and high-power continuous welding. Laser welding can make a single weld obtain high-density energy from the laser source. High-speed welding has little effect on the heating and deformation of the weld. The welded joint has high performance and quality, and the weld size of laser welding can…