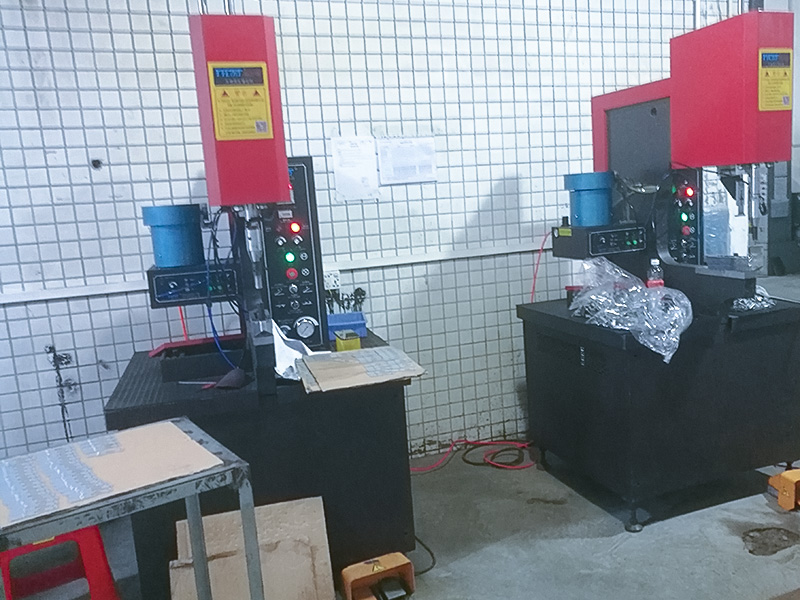 Key points of aluminum alloy shell processing
In order to ensure the machining accuracy of aluminum alloy shell, rough and finish machining should be carried out separately. Because during rough machining, the cutting amount is large, the cutting force and clamping force of the workpiece are large, the calorific value is high, and there is a significant work hardening phenomenon on the machined surface. There is a large internal stress in the workpiece. If the rough machining and rough machining are carried out continuously, the precision of the parts after finishing will be lost quickly because of the redistribution of stress. For some parts that require high machining accuracy. After rough machining and before finishing machining, low-temperature annealing or aging treatment procedures should also be arranged to eliminate internal stress.
Reasonably select aluminum alloy shell processing equipment. Rough machining is mainly to cut off most of the machining allowance and does not require high machining accuracy. Therefore, rough machining should be carried out on machine tools with high power and low accuracy, while finishing process requires high-precision machine tools. Rough and finish machining are processed on different machine tools, which can not only give full play to the equipment capacity, but also extend the service life of precision machine tools.
Quick Links: Sheet Metal Parts Components | Aluminium Bow Mount Bracket | Sheet Metal Frame | 4×4 Corner Brackets | Sheet Metal Chassis | Powder Coating Small Parts | China Sheet Metal Manufacturer | Sheet Metal Cover | Metal Frame Brackets | Sheet Metal Mounting Brackets | Sheet Metal Brackets | Kiosk Enclosure Manufacturer | Metal U Bracket | Sheet Metal Enclosures | Custom Sheet Metal Parts | Metal Enclosure Manufacturers | Sheet Metal Cabinet | China Sheet Metal Parts | Sheet Metal Bracket | Sheet Metal Parts Manufacturer | Sheet Metal Mounting Bracket | Custom Electrical Enclosures | Outdoor EV Charger Enclosure | Custom Sheet Metal Boxes | Custom Steel Parts | Sheet Metal Components | Sheet Metal Prototype | Prototype Sheet Metal Parts | Custom Sheet Metal Enclosures | Sheet Metal Box | Precision Sheet Metal Frames | Metal Enclosure Manufacturer | Prototype Sheet Metal | Custom Made Metal Parts | U Shaped Bracket | Sheet Metal Box Fabrication | Sheet Metal Bracket | China Metal Manufacturing | Stainless Brackets Marine | Custom Aluminum Parts | China Custom Aluminum Parts | Aluminum Parts Manufacturing | Metal Manufacturing in China | Custom Electrical Enclosures | Custom Electrical Enclosures Manufacturer | Custom Aluminum Enclosure | China Metal Parts Manufacturer | Sheet Metal Contractor | Sheet Metal Contractors | Custom Metal Enclosure | Sheet  Metal Contracting | Custom Metal Manufacturing | Sheet Metal Companies | Sheet Metal Service | Sheet Metal Services
In order to ensure the machining accuracy of aluminum alloy shell, rough and finish machining should be carried out separately. Because during rough machining, the cutting amount is large, the cutting force and clamping force of the workpiece are large, the calorific value is high, and there is a significant work hardening phenomenon on the…
In order to ensure the machining accuracy of aluminum alloy shell, rough and finish machining should be carried out separately. Because during rough machining, the cutting amount is large, the cutting force and clamping force of the workpiece are large, the calorific value is high, and there is a significant work hardening phenomenon on the…