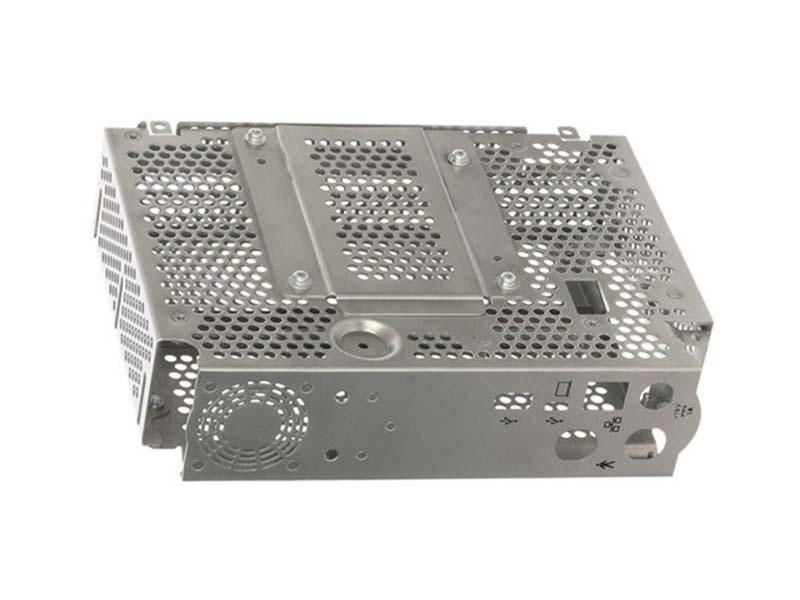 Strict welding requirements in the welding operation of chassis and cabinet
The production process of modern sheet metal chassis and cabinet processing industry has developed rapidly. In the welding operation of chassis and cabinet, there are mostly strict welding requirements, such as welding slag, deformation, burn through, bulge and depression are not allowed. The welding requirements are neat, uniform, firm and reliable. With the popularization of laser cutting machine, the accuracy of sheet metal cutting and blanking is getting higher and higher, which also creates conditions for the application of laser welding machine technology. Many sheet metal processing enterprises began to consider using laser welding machine technology to improve welding accuracy and aesthetics.
Welding advantages: 1. Real time control and various waveform settings bring good welding quality; 2. It can weld at room temperature or under special conditions, and the welding equipment is simple; 3. CCD coaxial monitoring system is configured, and image segmentation device is adopted. Through switching operation, the positions of each solder joint can be observed simultaneously or separately on a display, which is simple and intuitive; 4. Laser beam is easy to realize beam splitting according to time and space, and can carry out multi beam simultaneous processing and multi station processing; 5. It can be used for micro welding. After focusing the laser beam, a small spot can be obtained, and it can be accurately positioned. It can be applied to the resistance welding of micro workpieces produced in large quantities.
Quick Links:>>> Sheet Metal Parts Components | Aluminium Bow Mount Bracket | Sheet Metal Frame | 4×4 Corner Brackets | Sheet Metal Chassis | Powder Coating Small Parts | China Sheet Metal Manufacturer | Sheet Metal Cover | Metal Frame Brackets | Sheet Metal Mounting Brackets | Sheet Metal Brackets | Kiosk Enclosure Manufacturer | Metal U Bracket | Sheet Metal Enclosures | Custom Sheet Metal Parts | Metal Enclosure Manufacturers | Sheet Metal Cabinet | China Sheet Metal Parts | Sheet Metal Bracket | Sheet Metal Parts Manufacturer | Sheet Metal Mounting Bracket | Custom Electrical Enclosures | Outdoor EV Charger Enclosure | Custom Sheet Metal Boxes | Custom Steel Parts | Sheet Metal Components | Sheet Metal Prototype | Prototype Sheet Metal Parts | Custom Sheet Metal Enclosures | Sheet Metal Box | Precision Sheet Metal Frames | Metal Enclosure Manufacturer | Prototype Sheet Metal | Custom Made Metal Parts | U Shaped Bracket | Sheet Metal Box Fabrication | Sheet Metal Bracket | China Metal Manufacturing | Stainless Brackets Marine | Custom Aluminum Parts | China Custom Aluminum Parts | Aluminum Parts Manufacturing | Metal Manufacturing in China | Custom Electrical Enclosures | Custom Electrical Enclosures Manufacturer | Custom Aluminum Enclosure | China Metal Parts Manufacturer | Sheet Metal Contractor | Sheet Metal Contractors | Custom Metal Enclosure | Sheet  Metal Contracting | Custom Metal Manufacturing | Sheet Metal Companies | Sheet Metal Service | Sheet Metal Services | Sheet Metal Fabrication Services | Galvanized Sheet Metal | Sheet Metal Laser Cutting | Sheet Metal Laser Cutting Parts | Custom Laser Cut Parts | Sheet Metal Production | Sheet Metal Production | Sheet Metal Manufacturing Companies | Sheet Metal Fabrication Companies | Sheet Metal Factory | Sheet Metal Fabrication Shop | Aluminium Sheet Metal Fabrication
The production process of modern sheet metal chassis and cabinet processing industry has developed rapidly. In the welding operation of chassis and cabinet, there are mostly strict welding requirements, such as welding slag, deformation, burn through, bulge and depression are not allowed. The welding requirements are neat, uniform, firm and reliable. With the popularization of…
The production process of modern sheet metal chassis and cabinet processing industry has developed rapidly. In the welding operation of chassis and cabinet, there are mostly strict welding requirements, such as welding slag, deformation, burn through, bulge and depression are not allowed. The welding requirements are neat, uniform, firm and reliable. With the popularization of…