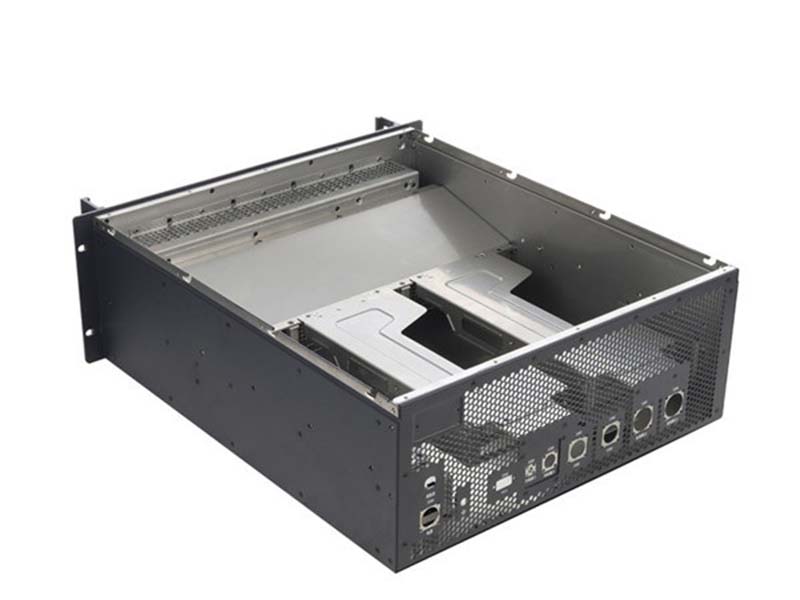 How to shape sheet metal parts?
With the continuous improvement of people's living standards, sheet metal chassis has been widely used in all aspects of our life, but at the same time, because the role of sheet metal chassis is very important, the processing of sheet metal chassis is relatively strict. We can only fully understand the various processes involved and follow the relevant requirements, so as to better ensure that the processing quality of sheet metal chassis can meet the requirements.
Forming process is a key link in the processing of sheet metal chassis. Design requirements, improving processing efficiency and product quality, and reducing costs play a vital role. The forming process includes: artificial forming, mechanical forming, top pressing forming, explosive forming, etc. Among them, artificial Qi shape is a basic skill that traditional sheet metal workers must master; At present, mechanical forming is a very common process, which realizes the forming of sheet metal workpiece through bending equipment, bending equipment and mold, calendering equipment and mold, bending equipment and mold.
QUICK LINKS:>>> Sheet Metal Frame | Sheet Metal Housing | Sheet Metal Chassis | Metal Kiosk Enclosure | Sheet Metal Cover | Sheet Metal Parts Components | China Sheet Metal Manufacturer | Custom Sheet Metal Parts | Metal Enclosure Manufacturers | Sheet Metal Cabinet | China Sheet Metal Parts | Sheet Metal Bracket | Sheet Metal Parts Manufacturer | Custom Electrical Enclosures | China Sheet Metal Fabrication | China Metal Parts Manufacturer | Sheet Metal Manufacturing | Custom Metal Fabrication | Internal Parts of ATM Machine | ATM Machine Parts
With the continuous improvement of people's living standards, sheet metal chassis has been widely used in all aspects of our life, but at the same time, because the role of sheet metal chassis is very important, the processing of sheet metal chassis is relatively strict. We can only fully understand the various processes involved and…
With the continuous improvement of people's living standards, sheet metal chassis has been widely used in all aspects of our life, but at the same time, because the role of sheet metal chassis is very important, the processing of sheet metal chassis is relatively strict. We can only fully understand the various processes involved and…