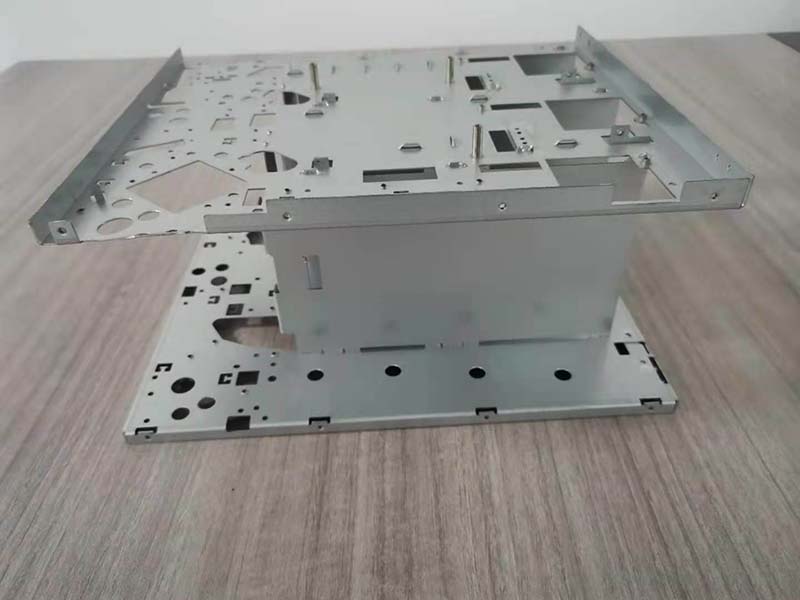 How to judge the quality of laser cutting sheet metal parts?
Roughness. The laser cutting section will form vertical lines, and the depth of the lines determines the roughness of the cutting surface. The shallower the lines, the smoother the cutting section. Roughness not only affects the appearance of the edge, but also affects the friction characteristics. In most cases, it needs to be reduced as much as possible, so the shallower the texture, the higher the cutting quality.
Verticality. How to make the thickness of the sheet metal exceed 10mm, the perpendicularity of the cutting edge is very important. When away from the focus, the laser beam becomes divergent, and the cutting becomes wider towards the top or bottom according to the position of the focus. The cutting edge deviates from the vertical line by a few percent. The more vertical the edge is, the higher the cutting quality is.
Cutting width. Generally speaking, the cutting width does not affect the cutting quality. Only when a particularly precise contour is formed inside the part, the cutting width has an important impact, because the cutting width determines the minimum internal diameter of the contour. When the thickness of the plate increases, the cutting width also increases. Therefore, in order to ensure the same high precision, no matter how wide the notch is, the workpiece should be constant in the processing area of the laser cutting machine.
QUICK LINKS:>>> Sheet Metal Frame | Sheet Metal Housing | Sheet Metal Chassis | Metal Kiosk Enclosure | Sheet Metal Cover | Sheet Metal Parts Components | China Sheet Metal Manufacturer | Custom Sheet Metal Parts | Metal Enclosure Manufacturers | Sheet Metal Cabinet | China Sheet Metal Parts | Sheet Metal Bracket | Sheet Metal Parts Manufacturer | Custom Electrical Enclosures | Custom Sheet Metal Boxes | Sheet Metal Components | Sheet Metal Prototype | Custom Sheetmetal | Customized Sheet Metal Parts
Roughness. The laser cutting section will form vertical lines, and the depth of the lines determines the roughness of the cutting surface. The shallower the lines, the smoother the cutting section. Roughness not only affects the appearance of the edge, but also affects the friction characteristics. In most cases, it needs to be reduced as…
Roughness. The laser cutting section will form vertical lines, and the depth of the lines determines the roughness of the cutting surface. The shallower the lines, the smoother the cutting section. Roughness not only affects the appearance of the edge, but also affects the friction characteristics. In most cases, it needs to be reduced as…