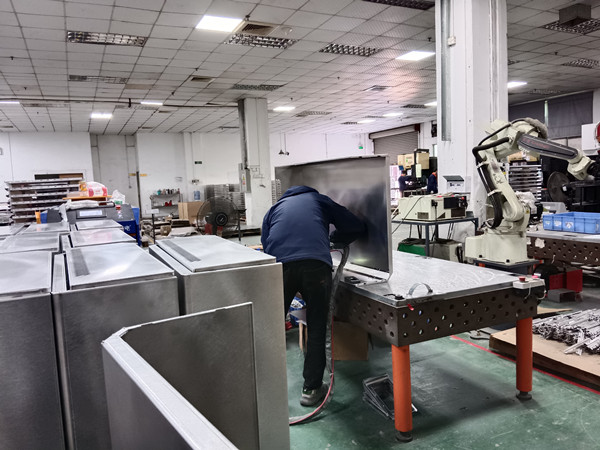 Why is Sheet Metal so Popular?
The popularity of sheet metal can be attributed to its versatility, strength, cost-effectiveness, lightweight, and corrosion resistance. These factors make it an ideal choice for a wide range of applications across various industries.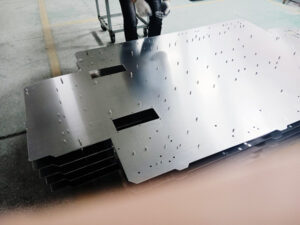 Versatility: Sheet metal can be used in a wide range of applications due to its versatility. It suitable for use in everything from home appliances to industrial machinery.
Strength: Sheet metal is strong and durable, making it ideal for use in applications that require strength and durability, such as construction and manufacturing.
Cost-effective: Sheet metal is often more cost-effective than other materials. It is widely available, and the manufacturing processes used to create it are efficient, making it a cost-effective choice for many applications.
Lightweight: Sheet metal is relatively lightweight, which makes it ideal for use in applications where weight is a consideration, such as in the automotive or aerospace industries.
Corrosion resistance: Many sheet metal materials are resistant to corrosion, making them ideal for use in applications where exposure to moisture or chemicals is a concern.
Custom Metal Box Manufacturers | Custom Sheet Metal Enclosures | Custom Aluminum Box | Custom Sheet Metal Boxes | Custom Metal Boxes | Sheet Metal Supplier | Steel Box Manufacturers | Sheet Metal Box Manufacturers | Custom Made Metal Boxes | China Sheet Metal Manufacturer | Outdoor Vending Machine Enclosures | Equipment Enclosures | Machinery Enclosures | Machine Enclosure | Machine Enclosures | Industrial Machine Enclosures | Metal Enclosures for Electronics | EV Charger Outdoor Enclosure | Outdoor EV Charger Enclosure | EV Charger Enclosure | Custom Aluminium Box | Custom Steel Box | Metal Box Supplier | Metal Enclosure Manufacturer | Sheet Metal Enclosure Manufacturers | Metal Enclosure Box Manufacturer | Metal Enclosure Manufacturer | Aluminium Box Manufacturer | Outdoor Equipment Enclosures
The popularity of sheet metal can be attributed to its versatility, strength, cost-effectiveness, lightweight, and corrosion resistance. These factors make it an ideal choice for a wide range of applications across various industries. Versatility: Sheet metal can be used in a wide range of applications due to its versatility. It suitable for use in everything…
The popularity of sheet metal can be attributed to its versatility, strength, cost-effectiveness, lightweight, and corrosion resistance. These factors make it an ideal choice for a wide range of applications across various industries. Versatility: Sheet metal can be used in a wide range of applications due to its versatility. It suitable for use in everything…