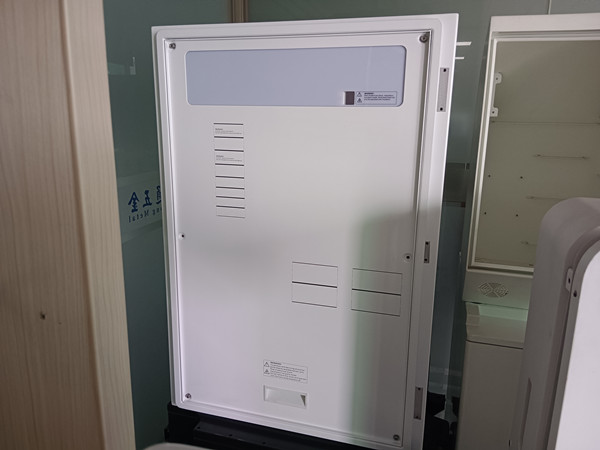 Is EV Charger Outdoor Enclosure Safe in the Rain?
First of all, from the design concept, the designer must take into account the outdoor Ev charger shell to cope with bad weather, the state has the corresponding regulations, the charging post must not only be charged normally between -30 degrees Celsius to 50 degrees Celsius, and the protection level must be above IP54. IP54 that is, dustproof for level 5: can not completely prevent the intrusion of dust, but the intrusion of dust will not affect the operation of the product. Waterproof for level 4: to prevent the intrusion of splashing water, to prevent the intrusion of water from all directions. The amount of dust intrusion will not affect the normal operation of the product; Of course, the intrusion of rainwater when it rains is also prevented here.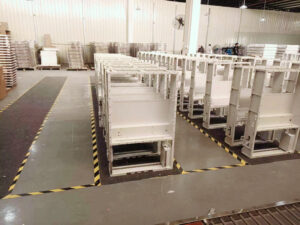 In general, it is possible to charge electric cars on rainy days, the charging port is insulated, the complex structure ensures that it is difficult to enter water during charging, there is a drainage design, the charging port is in a sealed state after inserting the charging gun, the dustproof and waterproof standard is IP54 or above; the safety of the charging process can also be ensured through grounding, online monitoring and other means.
Custom Metal Box Manufacturers | Custom Sheet Metal Enclosures | Custom Aluminum Box | Custom Sheet Metal Boxes | Custom Metal Boxes | Sheet Metal Supplier | Steel Box Manufacturers | Sheet Metal Box Manufacturers | Custom Made Metal Boxes | China Sheet Metal Manufacturer | Outdoor Vending Machine Enclosures | Equipment Enclosures | Machinery Enclosures | Machine Enclosure | Machine Enclosures | Industrial Machine Enclosures | Metal Enclosures for Electronics | EV Charger Outdoor Enclosure | Outdoor EV Charger Enclosure | EV Charger Enclosure | Custom Aluminium Box | Custom Steel Box | Metal Box Supplier | Metal Enclosure Manufacturer | Sheet Metal Enclosure Manufacturers | Metal Enclosure Box Manufacturer | Metal Enclosure Manufacturer | Aluminium Box Manufacturer | Outdoor Equipment Enclosures | Enclosure for EV Charger | EV Charging Enclosure | EV Charger Enclosure
First of all, from the design concept, the designer must take into account the outdoor Ev charger shell to cope with bad weather, the state has the corresponding regulations, the charging post must not only be charged normally between -30 degrees Celsius to 50 degrees Celsius, and the protection level must be above IP54. IP54…
First of all, from the design concept, the designer must take into account the outdoor Ev charger shell to cope with bad weather, the state has the corresponding regulations, the charging post must not only be charged normally between -30 degrees Celsius to 50 degrees Celsius, and the protection level must be above IP54. IP54…