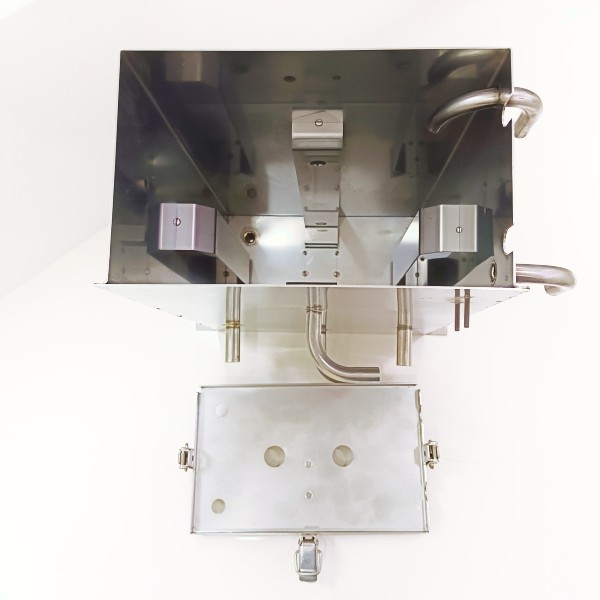 What are the Specific Requirements for Sheet Metal Shell Processing Materials?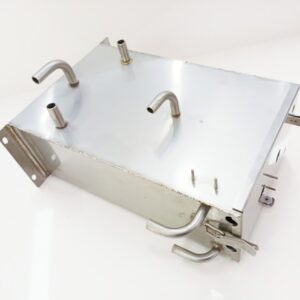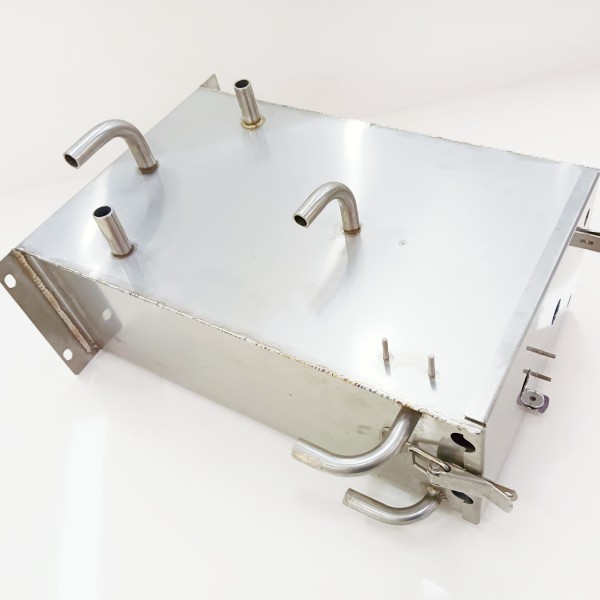 One of the more commonly used materials in sheet metal shell processing technology is galvanized steel, or SECC for short, which is actually a general cold rolled steel coil that is transformed into a galvanized product after degreasing, pickling, plating and various post-treatment processes in successive galvanized production lines.
Weldability: Many sheet metal parts are welded together by spot welding, oxy-fuel welding, arc welding or gas shield welding, so sheet metal parts are required to have weldability. This is especially important in excavation and repair. A material with good weldability has little tendency to weld and crack.
Very good plasticity: to have the ability to deform under the action of external forces without being damaged, on the cold parts, to have cold plasticity, such as car parts stamping parts, on the hot parts, to have thermoplastic, such as hot forgings taut spring steel, hot rivets rivets, etc..
Chemical stability: Many sheet metal parts are mostly operated in the open air, often touching with water and steam, especially like muffler, often working under the better temperature and corrosive gas. This requires sheet metal parts need to have chemical stability, both in the normal temperature corrosion, rust resistance is good, but also require high temperature or sun exposure is not corroded, not deformed.
Not too expensive, economical and practical: Regarding any component of sheet metal, economics should be taken into consideration as long as the operating conditions are met. If ferrous metal can be used, non-ferrous metal is not necessary; if non-ferrous metal can be used, precious metal is not necessary.
Custom Metal Box Manufacturers | Custom Sheet Metal Enclosures | Custom Aluminum Box | Custom Sheet Metal Boxes | Custom Metal Boxes | Sheet Metal Supplier | Steel Box Manufacturers | Sheet Metal Box Manufacturers | Custom Made Metal Boxes | China Sheet Metal Manufacturer | Outdoor Vending Machine Enclosures | Equipment Enclosures | Machinery Enclosures | Machine Enclosure | Machine Enclosures | Industrial Machine Enclosures | Metal Enclosures for Electronics | EV Charger Outdoor Enclosure | Outdoor EV Charger Enclosure | EV Charger Enclosure | Custom Aluminium Box | Custom Steel Box | Metal Box Supplier | Metal Enclosure Manufacturer | Sheet Metal Enclosure Manufacturers | Metal Enclosure Box Manufacturer | Metal Enclosure Manufacturer | Aluminium Box Manufacturer | Outdoor Equipment Enclosures | Enclosure for EV Charger | EV Charging Enclosure | EV Charger Enclosure | Aluminium Box Manufacturers | Equipment Enclosures Metal | Sheet Metal Enclosure | Metal Enclosure Box | Metal Enclosure | Enclosure Box Price | Sheet Metal Manufacturers | Sheet Metal Manufacturing companies | Custom Made Aluminium Boxes | Custom Made Metal Box | Aluminum Sheet Metal Fabrication | Aluminium Sheet Metal Fabrication | Auminium Tool Boxes Made to Order | Custom Metal Enclosures | Custom Stainless Steel Box | Custom Made Aluminum Boxes | Metal Box Manufacturers | Custom Steel Enclosures | Custom Stainless Steel Enclosures | Custom Metal Box | Custom Aluminium Box
One of the more commonly used materials in sheet metal shell processing technology is galvanized steel, or SECC for short, which is actually a general cold rolled steel coil that is transformed into a galvanized product after degreasing, pickling, plating and various post-treatment processes in successive galvanized production lines. Weldability: Many sheet metal parts are…
One of the more commonly used materials in sheet metal shell processing technology is galvanized steel, or SECC for short, which is actually a general cold rolled steel coil that is transformed into a galvanized product after degreasing, pickling, plating and various post-treatment processes in successive galvanized production lines. Weldability: Many sheet metal parts are…