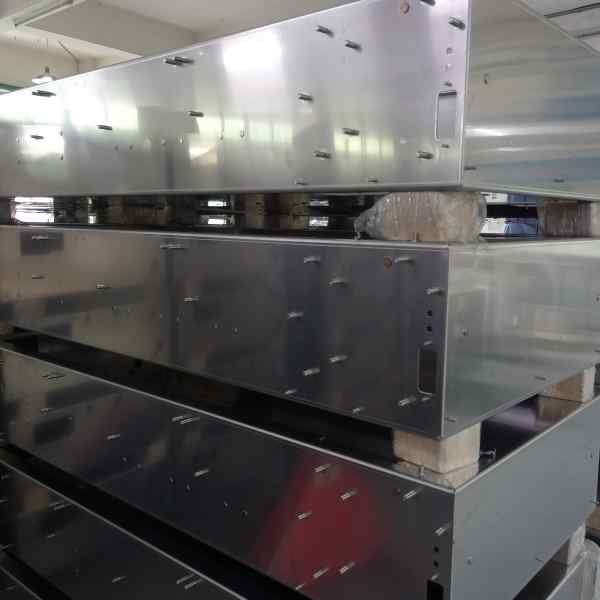 What are the Advantages of Bending and Stretching Hardware Parts?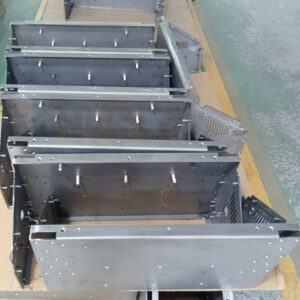 Hardware fittings bending and stretching parts can be used in the manufacture of various machinery and equipment and furniture, and are an integral part of the manufacturing industry. During the manufacturing process, these accessories provide strong support and stability, ensuring the quality and safety of equipment and furniture. Today, I will introduce you the advantages of hardware bending and stretching parts.
First, hardware bending and stretching parts have excellent strength and durability. They can withstand high pressure and heavy loads and are not easily deformed or damaged, so they can maintain their high quality and reliability in long-term use. This makes these fittings ideal for the manufacture of heavy machinery and equipment, such as excavators, trucks and generators.
Secondly, the flexibility of bending and stretching parts of hardware fittings is also one of its advantages. These fittings can be bent and stretched as needed to accommodate different shapes and sizes. This allows them to be used in the manufacture of various types of furniture, such as chairs, tables, bookshelves, etc. In addition, they can be used to manufacture automotive parts, aviation components, architectural structures and many other industrial applications.
Third, bent and drawn hardware parts also offer economic and sustainability advantages. They can be manufactured through efficient production, thus reducing manufacturing costs. At the same time, these parts can be recycled and reused, reducing the impact on the environment and making them part of sustainable development.
In summary, hardware bending and drawing parts are a very important hardware accessory that offers outstanding strength, durability and flexibility. Whether you are manufacturing heavy machinery and equipment, furniture, automotive parts and aerospace components, these accessories are essential. They are an essential part of the manufacturing industry, improving product quality, reducing costs, and achieving sustainable growth.
Custom Metal Box Manufacturers | Custom Sheet Metal Enclosures | Custom Aluminum Box | Custom Sheet Metal Boxes | Custom Metal Boxes | Sheet Metal Supplier | Steel Box Manufacturers | Sheet Metal Box Manufacturers | Custom Made Metal Boxes | China Sheet Metal Manufacturer | Outdoor Vending Machine Enclosures | Industrial Machine Enclosures | Metal Enclosures for Electronics | EV Charger Outdoor Enclosure | Outdoor EV Charger Enclosure | EV Charger Enclosure | Custom Aluminium Box | Custom Steel Box | Metal Box Supplier | Metal Enclosure Manufacturer | Sheet Metal Enclosure Manufacturers | Metal Enclosure Box Manufacturer | Metal Enclosure Manufacturer | Aluminium Box Manufacturer | Outdoor Equipment Enclosures | Aluminium Box Manufacturers | Equipment Enclosures Metal | Metal Enclosure Box | Metal Enclosure | Enclosure Box Price | Sheet Metal Manufacturers | Sheet Metal Manufacturing companies | Custom Made Aluminium Boxes | Custom Made Metal Box | Aluminum Sheet Metal Fabrication | Aluminium Sheet Metal Fabrication | Auminium Tool Boxes Made to Order | Custom Metal Enclosures | Custom Stainless Steel Box | Custom Made Aluminum Boxes | Metal Box Manufacturers | Custom Steel Enclosures | Custom Stainless Steel Enclosures | Custom Metal Box | Custom Aluminium Box | Sheet Metal Fabrication Supplier | China Sheet Metal Fabrication | Custom Sheet Metal Fabrication | Sheet Metal Fabrication Services | Metal Manufacturing in China | Aluminum Box Fabrication | Sheet Metal Box Fabrication | Sheet Metal China | Precision Sheet Metal Fabrication | Custom Aluminum Box Fabrication | Custom Metal Box Fabrication | Sheet Metal Manufacturing | Metal Manufacturing Company | Metal Bending Services
Hardware fittings bending and stretching parts can be used in the manufacture of various machinery and equipment and furniture, and are an integral part of the manufacturing industry. During the manufacturing process, these accessories provide strong support and stability, ensuring the quality and safety of equipment and furniture. Today, I will introduce you the advantages…
Hardware fittings bending and stretching parts can be used in the manufacture of various machinery and equipment and furniture, and are an integral part of the manufacturing industry. During the manufacturing process, these accessories provide strong support and stability, ensuring the quality and safety of equipment and furniture. Today, I will introduce you the advantages…