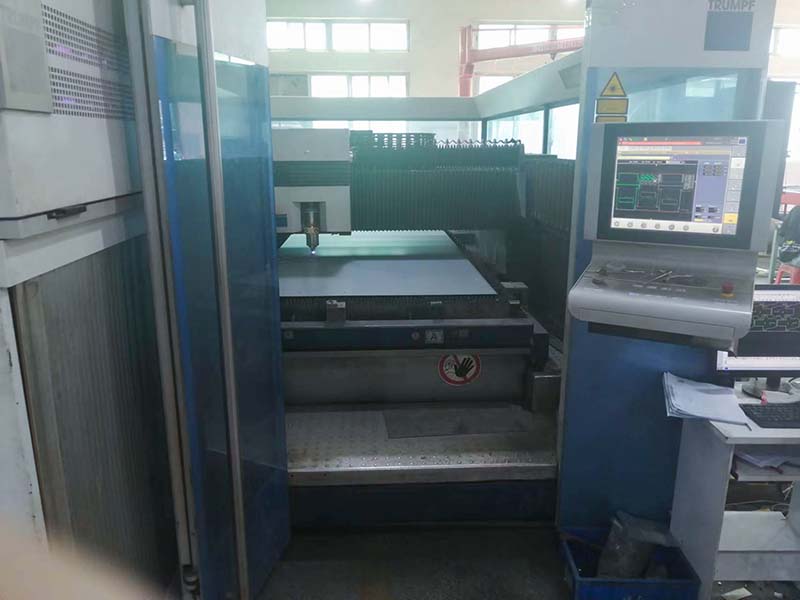 Reduce the deformation of sheet metal welding with the help of external force
1 water cooling block
Many techniques can be used to control the welding deformation of special welding workpieces. For example, in thin plate welding, the use of water-cooled blocks can take away the heat of the welded workpiece. The copper pipe is welded to the copper fixture by brazing or tin welding, and the circulating cooling is carried out through the water pipe to reduce the welding deformation.
2 wedge block locating plate
"Locating plate" is an effective technology to control welding deformation during butt welding of steel plate, as shown in the figure. One end of the positioning plate is welded on a plate of the workpiece, and the other end wedges the wedge block into the pressing plate. Multiple positioning plates can even be arranged to maintain the positioning and fixation of the welded steel plate during welding.
3 thermal stress relief
Except for special cases, it is not a correct method to eliminate stress by heating. Welding deformation shall be prevented or reduced before the completion of workpiece welding.
QUICK LINKS: FAQ | Aluminum U Bracket | Z Mounting Bracket |  3 Way Corner Bracket |  Rapid Sheet Metal | Stainless Steel Corner Brackets |  Inside Corner Brackets | Black Metal Corner Brackets | 2u Rack Enclosure  | Corner Bracket Suppliers | Metal Corner Brackets
1 water cooling block Many techniques can be used to control the welding deformation of special welding workpieces. For example, in thin plate welding, the use of water-cooled blocks can take away the heat of the welded workpiece. The copper pipe is welded to the copper fixture by brazing or tin welding, and the circulating…
1 water cooling block Many techniques can be used to control the welding deformation of special welding workpieces. For example, in thin plate welding, the use of water-cooled blocks can take away the heat of the welded workpiece. The copper pipe is welded to the copper fixture by brazing or tin welding, and the circulating…