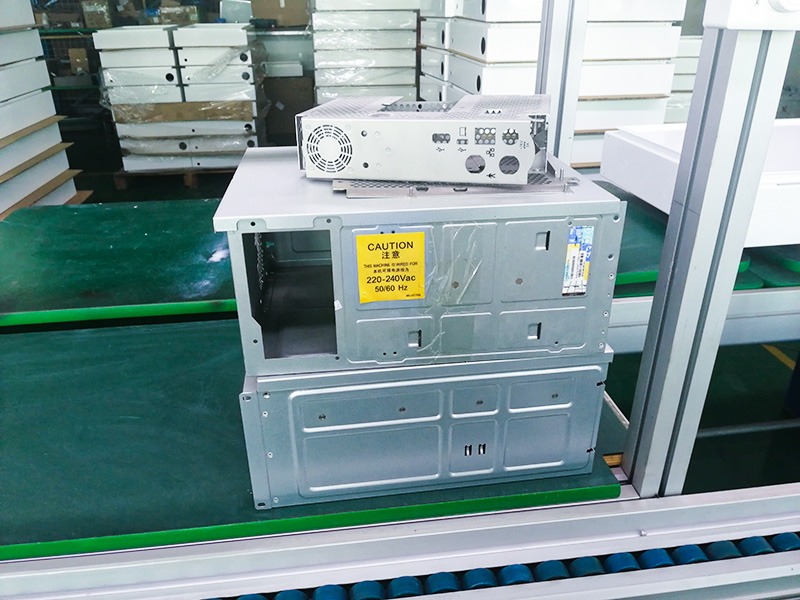 Necessary for making sheet metal! Detailed explanation of hot rolling steel characteristics
Product Name: hot rolling steel
Code: SPHC, HRS
Hardness: hRb1 / 2H = 74 ~ 89 1 / 4H = 65 ~ 80 1 / 8h = 50 ~ 71 H = above 89
Tensile strength: above 41 ~ 52kgf / mm.
Material thickness: 1.4 ~ 6.0mm. Material code above 6mm SS41
Material width: the maximum width is 5 '(1524mm), generally 4', i.e. 1219mm or 1250mm. Any size less than 1524mm can be cut as required.
Material length: any size can be cut as required. Generally 8 ', i.e. 2438mm or 2500mm.
Material characteristics: 1. Black gray luster, the surface is not easy to scratch, but it is easy to produce rust spots, which must be removed during processing.
Not suitable for electroplating (colorful zinc plating, white zinc plating, nickel plating, tin plating…).
Suitable for baking paint, powder spraying and other structural parts.
Specific gravity: 7.85. Weight calculation: length (m) × Width (m) × Thickness (mm) × Specific gravity = kilogram (kg), e.g. sphc2 0 × 1220 × 2440 weight: 2.0 × 2.22 × 2.44 × 7.85 = 46.74kg, e.g. sphc1 0 × 1000 × 2000 weight: 1 × 1 ×2 × 7.85=15.7kg
Note: 1. The general tolerance of material thickness is + 0 – 0.08, that is, the plate thickness is 2.0mm, and the actual measurement may be only 1.92mm.
A micrometer shall be used to measure the material thickness, and a cursor caliper shall not be used.
In order to prevent the plate from rusting, the surface of the workpiece can be lightly coated with antirust oil after processing, or the workpiece can be covered with tarpaulin.
If electroplating is to be done, the carbonized layer on the surface must be removed by sand blasting or wire drawing.
QUICK LINKS: FAQ | Aluminum U Bracket | Stainless Marine Bracket |  3 Way Corner Bracket |  Z Shaped Bracket | Stainless Steel Corner Brackets | Z Mounting Bracket | Custom Metal Fabrication   |U Bracket, U Brackets| Boat Bracket | U Shaped Bracket
Product Name: hot rolling steel Code: SPHC, HRS Hardness: hRb1 / 2H = 74 ~ 89 1 / 4H = 65 ~ 80 1 / 8h = 50 ~ 71 H = above 89 Tensile strength: above 41 ~ 52kgf / mm. Material thickness: 1.4 ~ 6.0mm. Material code above 6mm SS41 Material width: the…
Product Name: hot rolling steel Code: SPHC, HRS Hardness: hRb1 / 2H = 74 ~ 89 1 / 4H = 65 ~ 80 1 / 8h = 50 ~ 71 H = above 89 Tensile strength: above 41 ~ 52kgf / mm. Material thickness: 1.4 ~ 6.0mm. Material code above 6mm SS41 Material width: the…