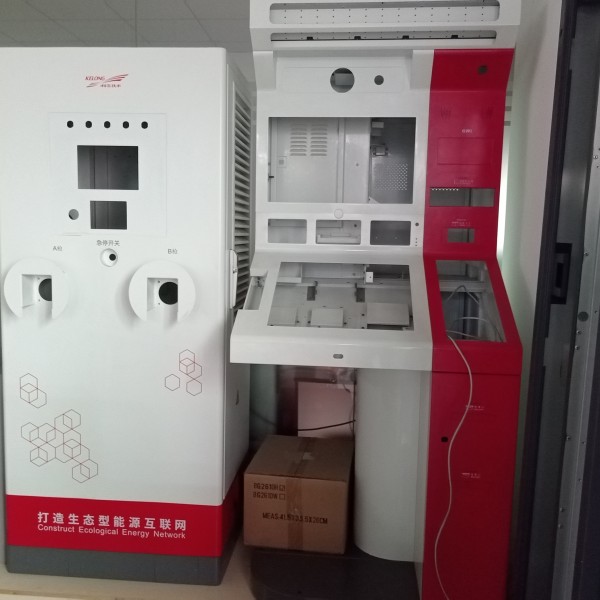 Why should Sheet Metal Cabinet Processing be Stamping?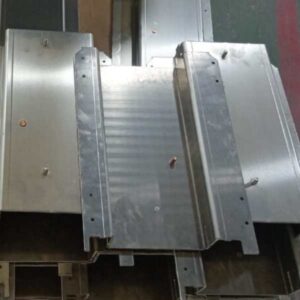 Like our daily life, we often see various standard and non-standard cabinets, industrial control boxes and cabinets, network cabinets, integrated wiring cabinets, server cabinets, control cabinets, electrical cabinets, power cabinets, power cabinets, distribution boxes/cabinets, shielding cabinets, fire cabinets, waterproof cabinets, fireproof cabinets, operating consoles, screen walls, all kinds of general cabinets and other cabinet products, in fact, are made through sheet metal cabinet processing. And we sometimes need to do stamping operation in the process of sheet metal cabinet processing. The following is a small introduction to the reasons why stamping is required for sheet metal cabinet processing:
Stamping production is mainly a process that uses stamping equipment and dies to achieve the processing of metal materials, so the stamping process for sheet metal cabinet processing has the following characteristics:
1. High productivity simple operation, easy to realize mechanization and automation, especially suitable for batch and mass production.
2、Stable surface light and dimensional accuracy of stamping parts, interchangeability and low cost.
3, in the case of little material consumption can obtain high strength, rigidity and weight of small parts.
4、It can get the complex shape parts which are difficult or impossible to be processed by other processing methods.
Sheet metal cabinet processing using stamping is a very versatile manufacturing technique whose stamping can produce thousands of identical parts at a time, so this type of manufacturing allows you to effectively manufacture a large number of products while maintaining quality standards, and is therefore very suitable for parts that are simple in shape and do not require a lot of customization.
Dongguan Jiatong Precision Hardware Products Co., Ltd. has been focusing on sheet metal processing industry for 12 years and can provide cabinet sheet metal processing, chassis sheet metal processing, stainless steel sheet metal processing, sheet metal chassis processing, sheet metal shell processing, stainless steel sheet metal cabinet processing, laser cutting processing and other kinds of equipment shell sheet metal processing, etc.
Custom Metal Box Manufacturers | Custom Sheet Metal Enclosures | Custom Aluminum Box | Custom Sheet Metal Boxes | Custom Metal Boxes | Sheet Metal Supplier | Steel Box Manufacturers | Sheet Metal Box Manufacturers | Custom Made Metal Boxes | China Sheet Metal Manufacturer | Outdoor Vending Machine Enclosures | Industrial Machine Enclosures | Metal Enclosures for Electronics | EV Charger Outdoor Enclosure | Outdoor EV Charger Enclosure | EV Charger Enclosure | Custom Aluminium Box | Custom Steel Box | Metal Box Supplier | Metal Enclosure Manufacturer | Sheet Metal Enclosure Manufacturers | Metal Enclosure Box Manufacturer | Metal Enclosure Manufacturer | Aluminium Box Manufacturer | Outdoor Equipment Enclosures | Aluminium Box Manufacturers | Equipment Enclosures Metal | Metal Enclosure Box | Metal Enclosure | Enclosure Box Price | Sheet Metal Manufacturers | Sheet Metal Manufacturing companies | Custom Made Aluminium Boxes | Custom Made Metal Box | Aluminum Sheet Metal Fabrication | Aluminium Sheet Metal Fabrication | Auminium Tool Boxes Made to Order | Custom Metal Enclosures | Custom Stainless Steel Box | Custom Made Aluminum Boxes | Metal Box Manufacturers | Custom Steel Enclosures | Custom Stainless Steel Enclosures | Custom Metal Box | Custom Aluminium Box | Sheet Metal Fabrication Supplier | China Sheet Metal Fabrication | Custom Sheet Metal Fabrication | Sheet Metal Fabrication Services | Metal Manufacturing in China | Aluminum Box Fabrication | Sheet Metal Box Fabrication | Sheet Metal China | Precision Sheet Metal Fabrication | Custom Aluminum Box Fabrication | Custom Metal Box Fabrication
Like our daily life, we often see various standard and non-standard cabinets, industrial control boxes and cabinets, network cabinets, integrated wiring cabinets, server cabinets, control cabinets, electrical cabinets, power cabinets, power cabinets, distribution boxes/cabinets, shielding cabinets, fire cabinets, waterproof cabinets, fireproof cabinets, operating consoles, screen walls, all kinds of general cabinets and other cabinet products,…
Like our daily life, we often see various standard and non-standard cabinets, industrial control boxes and cabinets, network cabinets, integrated wiring cabinets, server cabinets, control cabinets, electrical cabinets, power cabinets, power cabinets, distribution boxes/cabinets, shielding cabinets, fire cabinets, waterproof cabinets, fireproof cabinets, operating consoles, screen walls, all kinds of general cabinets and other cabinet products,…